Social Media and Blogs
We have created a very robust social media and blogging program for non-profits. What's so special about it? Well, beside the fact that it is affordable, we:
Curate articles. We do the research to find content that work best for your organization
Write content. Yes, from scratch. Content is not machine generated.
Aggressive posting schedule. We're posting upwards of 43x per week for social media and blog.
Build followers. What good is content if no one sees it. You'll see noticeable results!
Create graphics. An added plus is we create graphics which spotlight special events or information that you want to stand out from the rest.
Less expensive. Because we are highly trained and use specialized tools, we accomplish more with less money than you can on your own.

Marketing Fitness Social Media and Blogs Program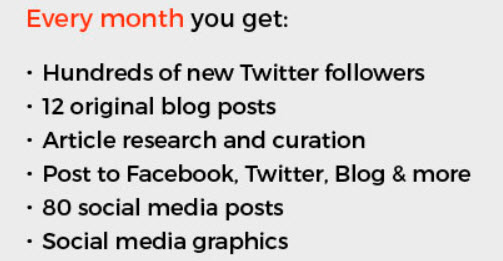 We'd LOVE to show you some of our work. Give us a call or text today!
Call or text 310-947-8511
Email us